Nonprofit Urges Europe to Outlaw Russian Diamonds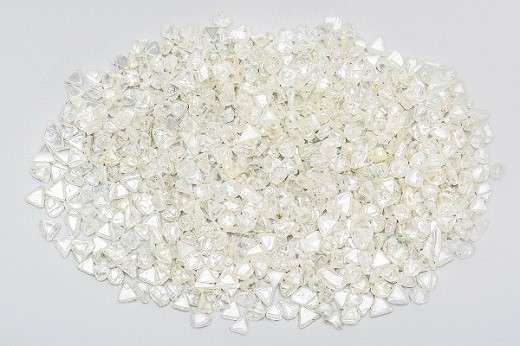 RAPAPORT… The European Union should ban Russian diamonds in its next sanctions package, German nonprofit Transparency International said this week in an open letter to officials.
"No profits from precious stones should directly or indirectly finance the Russian government and its aggression against sovereign states, and no Russian kleptocrat should be able to enjoy luxury goods while innocent Ukrainian civilians are under attack from Russian bombs," the organization wrote Tuesday.
Unlike the US, the EU has not barred the import of Russian diamonds, for which Antwerp is one of the most important markets. In 2021, around 36% of Alrosa's revenue came from Belgium, according to the miner's most recent annual results.
Transparency International, based in Berlin, works to eliminated corruption and promote transparency.
Writing to European Commission President Ursula von der Leyen and Belgian Prime Minister Alexander De Croo, as well as other political figures, the group noted that Russian rough diamonds had not been included in any EU sanctions to date. Such materials help finance the war in Ukraine, it argued.
"Banning the import of diamonds, which is in the top 10 of non-energy exports by value, can be an additional step limiting Russia's access to global markets and foreign currencies," said Michiel van Hulten, director of Transparency International EU, and Thomas Vermaerke, executive director at Transparency International Belgium. "We therefore urge you to include diamonds in the next, seventh sanctions package.
The Antwerp World Diamond Centre (AWDC) reiterated its long-held position that sanctions would not solve the problem.
"Although we understand the severity of the situation, it shouldn't be the ambition to make things worse," said Tom Neys, head of media relations at the AWDC. "Completely cutting out the EU will only create the black market for which we worked so hard for to avoid the past 16 years. You will be responsible for a catastrophic geopolitical disruption that will create a huge disadvantage for the EU in natural resources."
People in other warzones around the world will suffer the consequences of this decision, Neys added, noting that "we will all pay the bill in 20 years for selling out our international trade position in all natural resources worldwide."
He also invited nongovernmental organizations to discuss a "joint approach."
Image: Rough diamonds. (Alrosa)
Potrebbe interessarti
Potrebbe interessarti