Orangey-Red Diamond Sells for $1.8M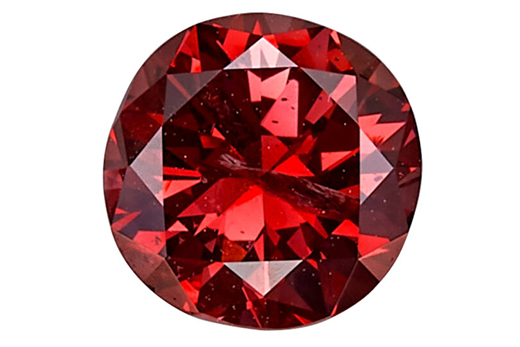 RAPAPORT… A richly colored diamond initially suspected to be treated soared past expectations at Heritage Auctions last week, fetching $1.8 million and setting a record for the Texas-based company.
The round brilliant, 1.21-carat, fancy-orangey-red, I2-clarity stone went for 12 times its presale high estimate of $150,000, Heritage reported last week following the Thursday auction.
Before the sale, the red diamond was set in a bracelet the consignor had inherited from her mother, Heritage said. Many of the colored diamonds in the piece had been color-treated, so experts from the auction house thought the red diamond had likely also undergone enhancements. However, when they sent the diamond for testing, the results showed it was of natural color.
The stone's rare saturation and intensity were behind its strong performance, the auction house explained. The final price was the highest for any jewel at Heritage.
"Diamonds described as predominantly red are extraordinarily uncommon, and finding one over 1 carat is especially rare," said Jill Burgum, Heritage's executive director of fine jewelry. "So we weren't surprised that this magnificent specimen caught the eye of our discerning bidders."
Image: 1.21-carat, fancy-orangey-red diamond. (Heritage Auctions)
Potrebbe interessarti
Potrebbe interessarti